Plural nouns are nouns which are always plural and have no singular form. They are often things which have two parts joined together, e.g.
trousers
(trousers have two legs), or
scissors
.
Some plural nouns refer to a group (of people or things). An example of this is
police
.
Plural nouns always take a plural form of the verb, so we say:
My trousers are wet.
The goods were stolen.
The police are here.
Sometimes we use
some
with a plural noun. In other cases we can say
a pair of
. Here are 10 plural nouns and examples of how we use them.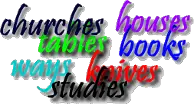 10 plural nouns
scissors
some scissors,
a pair of scissors
trousers
some trousers,
a pair of trousers
headphones
some headphones,
a pair of headphones
refreshments
some refreshments
sunglasses
some sunglasses,
a pair of sunglasses
outskirts
on the outskirts
headquarters
at headquarters
at our headquarters
surroundings
in nice surroundings
ACTIVITY 1:
What is the correct plural of the word?
How many (person) study English as a second language?
Five (woman) opened a computer service company.
Even (child) enjoy learning on the Internet.
Most basketball players are 6 (foot) tall or more.
Which breed of (sheep) produces the finest wool?
My (tooth) are sensitive to the cold.
At daylight savings time, we have to change our (watch) .
The boys went fishing and caught 10 (fish) .
There are 10 (man) in the Maintenance Department.
The (wife) keep their (knife) on the (shelf) .
(Goose) are water birds.
(Piano) are difficult to move .
There are some (policeman) in my house!
I've lost my (luggage) .
ACTIVITY 2:
Write down the correct form of the plural:
city - .
house - .
boy - .
family - .
life - .
photo - .
phone - .
sandwich - .
nurse - .
elf - .
phenomenon - .
criterion - .
village - .
toy - .
LOOK FOR THE KEYS IN THE COMMENTS OF THIS POST.
Las soluciones en los comentarios de esta entrada.